Overlanding Off-Road Trailer Videos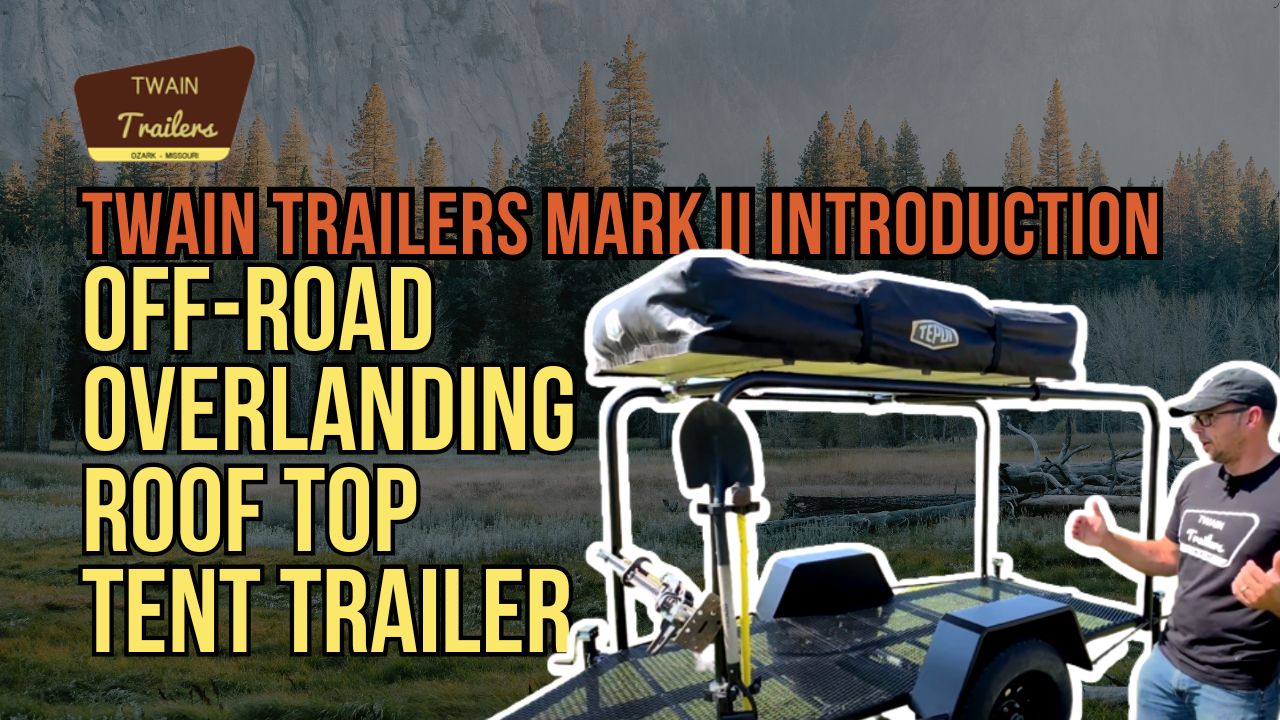 In this video, we are hauling a golf cart using our overlanding off-road twain trailer.
Born of the need to take our family deep into the woods, on a budget, and keep them as safe as possible comes the Mark I. Our line of Twain off-road trailers is based on these three foundational principles: Durable, Customizable, Affordable.
Our trailers are proudly fabricated, assembled, and finished in Ozark, Missouri. Veteran owned and operated.
We love opinions and advice! If you have any thoughts on what we could do to improve anything at all please contact us.